In Memory of Art Bell, Paranormal Radio Talk Show Host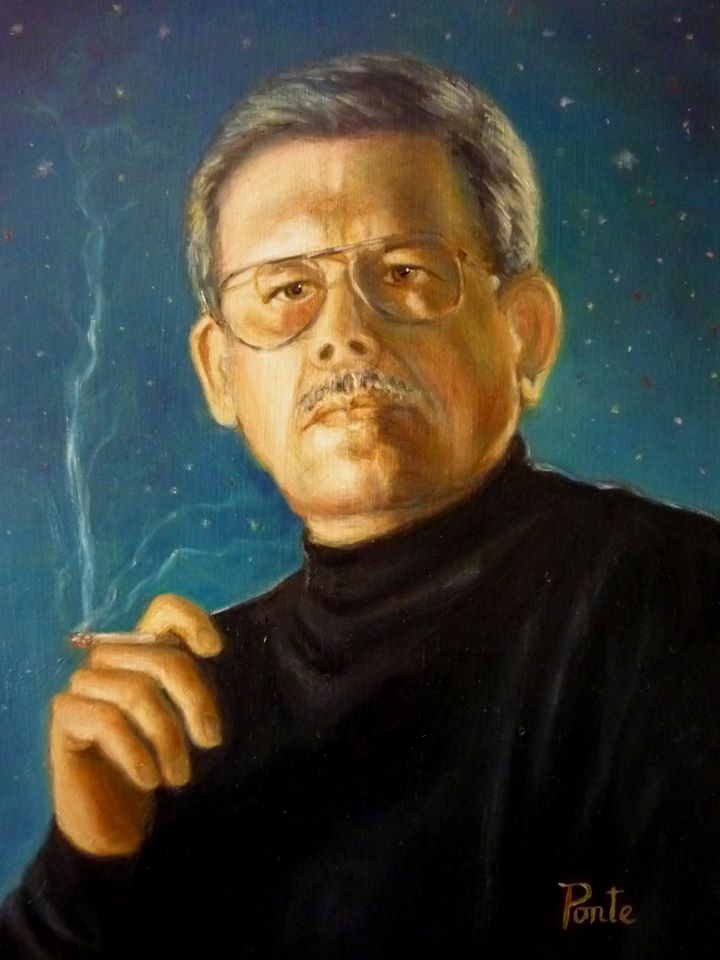 I'm heartbroken to hear that Art Bell passed away yesterday, Friday the 13th. Art Bell, paranormal radio talk show host kept me informed and entertained, and awake for many years as I worked on my paintings through the night. Art influenced the modern spiritualist movement, and spirit communication by giving a voice to those working in these areas. Thanks Art, for all that you've shared. Soar high.
My painting of Art and other paintings were posted on Art Bell's web site throughout the years. And if you'd like to hear his work, many of Art's shows are available on youtube, including his famous Ghost to Ghost shows, which aired once a year on Halloween.